I recently had the great pleasure of being part of the global 2022 Wine Media Conference. It is a worldwide conference, held every year in a different location. Wine media, wine producers and other industry experts meet up and discuss and of course taste all things wine. This year it was held in the Lombardy region of Italy. I'll save the geography for another post. For now suffice it to say that this lesser known region of Italy has plenty to offer and brag about!
Our gracious sponsors and hosts were Giovanna Prandini, President of Ascovilo (Association of Consorzi Tutela Vini Lombardi DOCG, DOC and IGT) and Zephyr Adventures' Allan Wright and Sarah Wohlner. Everyone did a remarkable job of executing the best Wine Media conference that I have attended to date. As we were wined and dined all over the Lake Garda area, I took a particular notice of the Cantina Gozzi family's wines and their story. I am someone who is interested in the stories and experiences behind the families that produce the wines. It is the people, their history and the unique journey they have each taken to produce such amazing wines that is most interesting. I certainly noticed this deeper connection to their roots when talking to Andrea Gozzi that Sunday afternoon.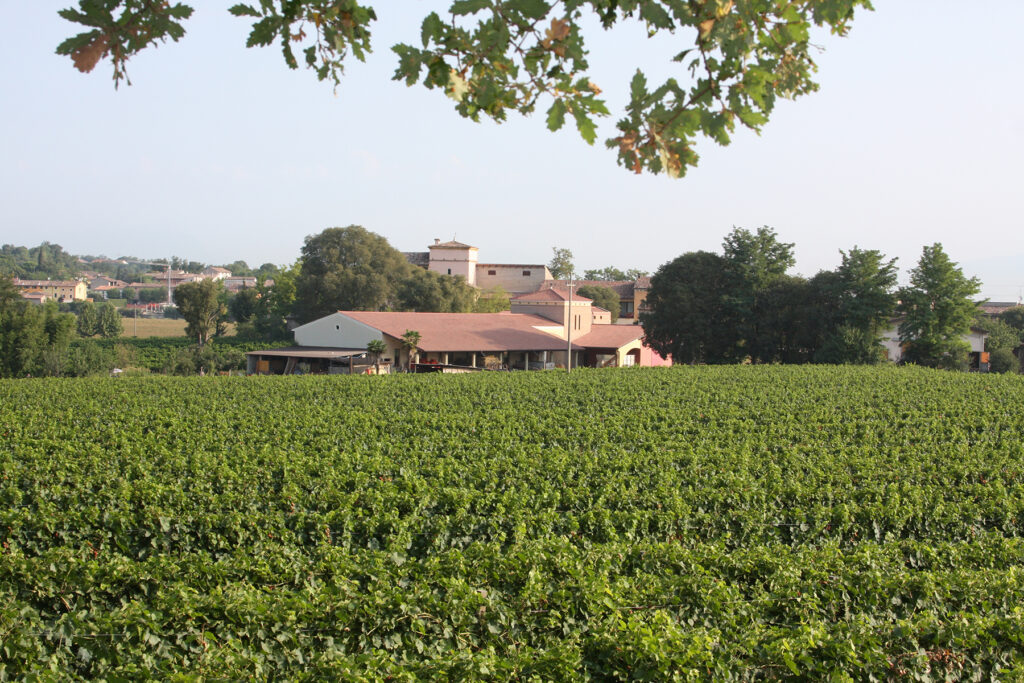 Cantina Gozzi
Let me introduce you to the family and their story.
The (grandfathers) Bortolo and Cesare Gozzi started out their winery in 1920 in the heart of the Morenic Hills near Mantova and Lake Garda. This region that they chose, is steeped in history dating as far back as the 5th millennium B.C. You could say they picked a perfect location near Lake Garda based on the geology and soils as well as the areas weather conditions. [The Garda Lake, in fact, exerts a mitigating action on the climate, storing heat when external temperature grows and realising it when the temperature drops. For this reason, winters are never freezing and summers never scorching. The average annual temperature is 13.3 °C, with an average annual precipitation of 893.4 mm distributed evenly over three seasons. The daily temperature range is increased as a result of a breeze that blows to the south in the morning and to the north in the afternoon. This large variation in daily temperature is an important factor in the optimal maturation of the grapes.] (source: Cantina Gozzi)
The Gozzi brother's 100+ years of wine making was started from a parallel path of wine production and farming cereals and livestock. It wasn't until later in 1985 that Cesare and Franco; nonno's son, decided to pivot the business and focus entirely on producing wines. All their energy was focused on planting new vineyards and building a new underground cellar. Today the Gozzi Family has a portfolio of wines to certainly be very proud of. They continue to respect and care for their lands responsibly. They are focused on their impact to the environment and looking towards renewable energy (i.e. solar power).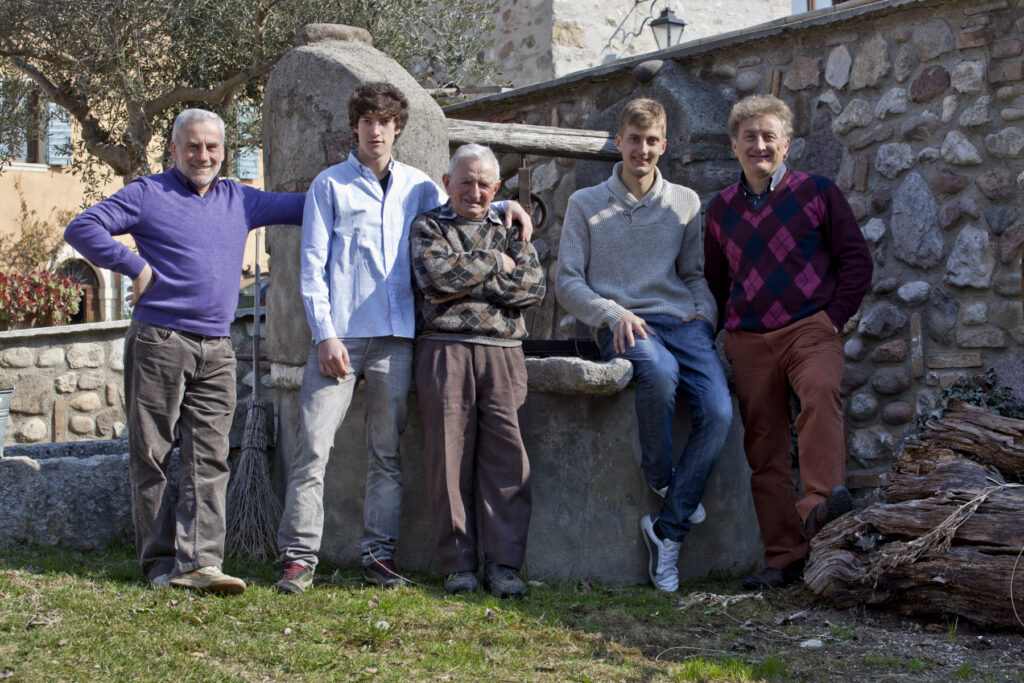 A Family Affair
I asked Andrea about how they decide what to name the new production of various wines produced that year. He said as a family they decide together. As expected there is a lot of thought behind their decisions. For example, their Spumante Garda DOC Rugiada represents a drop of "dew". It's the freshness like you would experience in the Spring or Summer mornings as you look at your day ahead. The style of the labels are specifically chosen by the 3rd generation of children. As the younger generations reach adulthood there is always the question as to what role they choose within the business. Andrea said when asked, that roles within the family business are determined by ones inclination and interests. I would suspect growing up a Gozzi, it would be hard to decide which one to assume! Luckily when it comes to deciding what wines to serve at their larger family dinners, there are several factors to consider and it is a much easier decision. Andrea spoke of considering the food which is to be prepared, the persons in attendance and to some degree each person's particular favorite wine at the moment. All of these factors can play a part in the wines served at gatherings. I bet their conversations at the table are very lively as well, having so much passion for what they do.
Selling of wine
The Gozzi family has as I mentioned, been selling wine for over 100 years. As time changes, so too does their approach to marketing and selling their wines. Their current choice of supply chain channels is focused on selling to distributors and in turn to establishments who are very interested in focusing on food and wine pairings. Knowledge about the Gozzi wines are imparted as part of the experimental tastings. They steer away from big retailers and just another pretty wine bottle on the shelf. To really appreciate the vast choice of wines, ideally one needs to have knowledge about what they are purchasing. Their list of retailers in Europe offer this preferential buying experience.
But what happens when there is no longer a local wine merchant or help available? The recent pandemic caused the Gozzi family like many wineries to pivot to home delivery for local customers who they had a direct relationship with. Wanting to keep and even grow their loyalty base, they also grew their customer base further via their new online store. Their online store affords them a connection within Italy and elsewhere. They also do sell their wines in the US via the distributor, Lytrium based out of Miami, FL. USA. Since I live in Portugal, I was extremely happy to purchase their wines via their online store. I received them efficiently without any delay right to my front door. I would have to say it was probably the best online wine buying experience to date for me.
Other opportunities to come in contact with Cantina Gozzi's wines is to attend their Open Cellars Events. The winery offers a straw basket or renovated fruit box with some select Gozzi wines. Customers can then walk about the vineyards and have an immersive lunch experience. Alternatively they offer wine tastings by reservations.
Until you have a chance to taste their wines by any of the means previously mentioned, here are my tasting notes.
---
2021 Garda DOC Chardonnay
One only needs to look at my Vivino reviews to know how much I love Chardonnay wine! I guess I can never give up on discovering a new Chardonnay wherever I travel to. It doesn't matter if it's their premiere varietal or something the winemaker uses to impart body and texture. I have to taste it. This brought me to several tastings on this trip. What stood out was what I want to talk to you about today.
The Gozzi family grow this varietal in the southern area of Lake Garda. The grapes at maturity present them with the ability to make a variety of very fine styles of wine. This is further supported on the position of the grapevines and when they are harvested. That variability is best realised in the bouquet, intensity of the wine and feeling of the taste in the mouth.
2021 100% Chardonnay
13% ABV / 100% Chardonnay
Fermented in steel tanks
Drink young
2021 Garda DOC Chardonnay Tasting Notes:
Produced from select Chardonnay grapes and grown on gravely, calcareous soil, this wine is a beautiful pale shimmery light gold colour. While I did not detect a distingushible upfront bouquet, it was quickly forgotten when I tasted the wine. The flavours of apples and pears were unmistakable. I'd put this wine in a class of wines that has what I call a significant signature of what a Chardonnay is about. It has an indulgent, soft "mouthy" body with a middle and lingering finish. Supporting a low-medium acidity, it fit perfectly in with my lunchtime Fresh Cheese Salad consisting of: (all sourced locally here in the Algarve, Portugal) spinach, romaine lettuce, dried figs, fresh aged Portuguese goat cheese, walnuts, carrots, cucumbers and avocado. Meal courtesy of my local food atelier, Scoop It and their co-owner, Chef Mariza.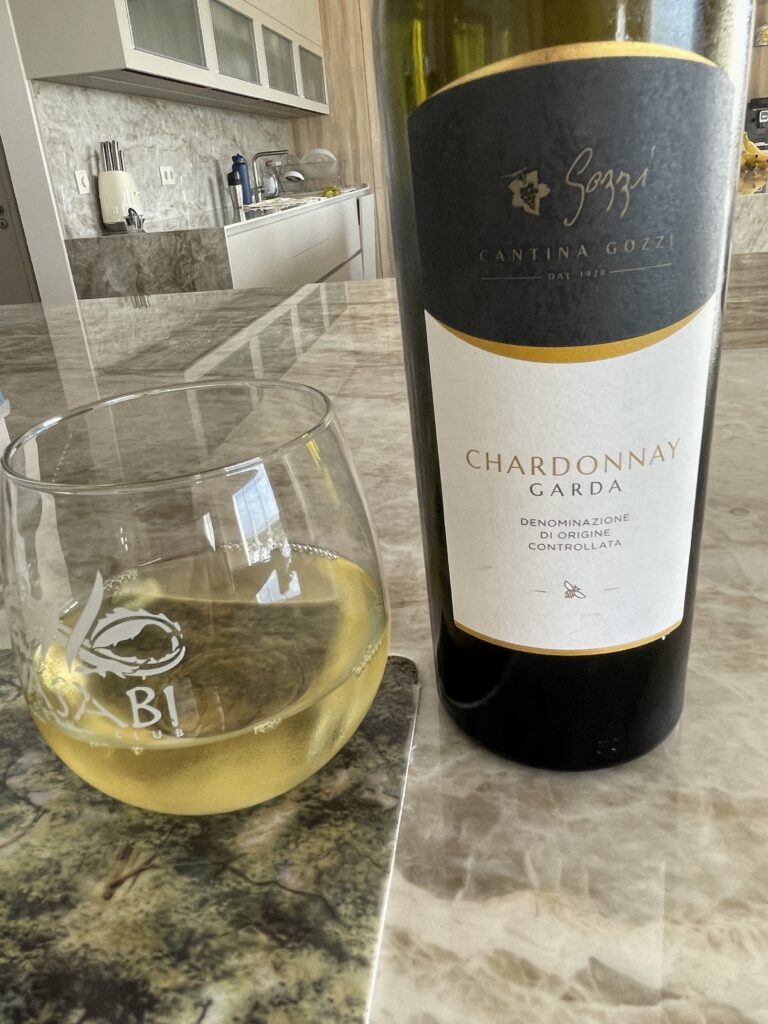 ---
2019 Garda DOC Riserva La Colombara
While the Gozzi family is of Italian heritage, they also have deep roots in the Bordeaux region of France on their maternal side of the family. This has brought them back to France many times to learn the best areas for wine growing the varietals of Chablis and Chardonnay in Bordeaux. They brought back root stock and planted it in the clayey soil that is located near the winery. From this journey, "La Colombara" was born. The name is a nod to the courtyard at the Gozzi winery (pictured here).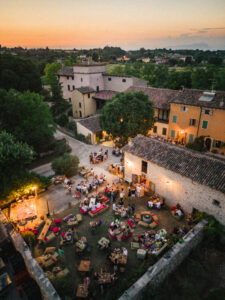 2019 Garda DOC Riserva La Colombara Tasting Notes:
I had the opportunity to taste this wine during my Sunday excursion at Villa Mirra. We stopped for lunch within the 16th century village of Cavriana to taste several wineries white, rose, red, passito and spumante wines. Our wines were paired with Mantuan risotto; chicken from the Gonzaga's recipe; Mantuan cured meats with schiacciata (typical flatbread); Grana Padano with mustard; sbrisolona (traditional cake with almonds). I think I went back to get seconds of the risotto and La Colombara! Cantina Gozzi harvests this vineyard of their best Chardonnay at full maturation in mid September. Following the harvest, the grapes are exposed to a brief cryo-maceration and a soft pressing of the whole grapes, the must is placed in a stainless steel tank, where it fermentates completely at 17°C . Aging occurs in french oak barriques for 12 months to complete the malo-lacto fermentation process. Look at that color! Pure gold.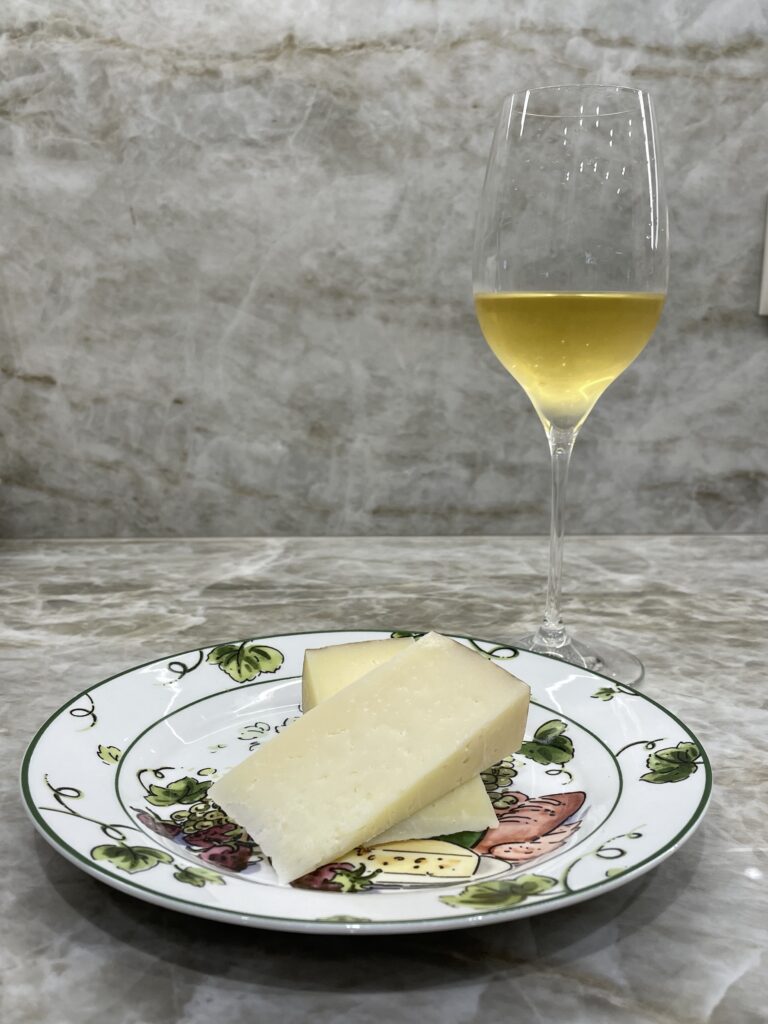 ---
2017 Provincia di Mantova IGT Rosso Magrini

The Magrini wine is the flagship of Cantina Gozzi.
A deep colour, a pervading and rich bouquet, a long persistence and an important and well-balanced structure. Realized only in the best vintages from Merlot and Cabernet Sauvignon grapes, this Lake Garda red wine represents the true pride of Cesare and Franco Gozzi.

The grapes are selected in one of the eldest vineyard in the farm: vigna Magrini, which, thanks to the rocky and calcareous ground and to the optimal exposure, produces in very little quantities, with great quality results.

source: Cantina Gozzi
The grapes, Merlot and Cabernet Sauvignon are collected in boxes and left to rest for a few days before pressing which is followed by a prolonged fermentation on the skins. The wine then ages for 12 months in French oak tonneaux, where the broad and complex aromas evolve, the tannins soften and it acquires balance and elegance. This wine has longevity as well. Recommended pairings with red meats, roasts and aged cheese.
2017 Provincia di Mantova IGT Rosso Magrini Tasting Notes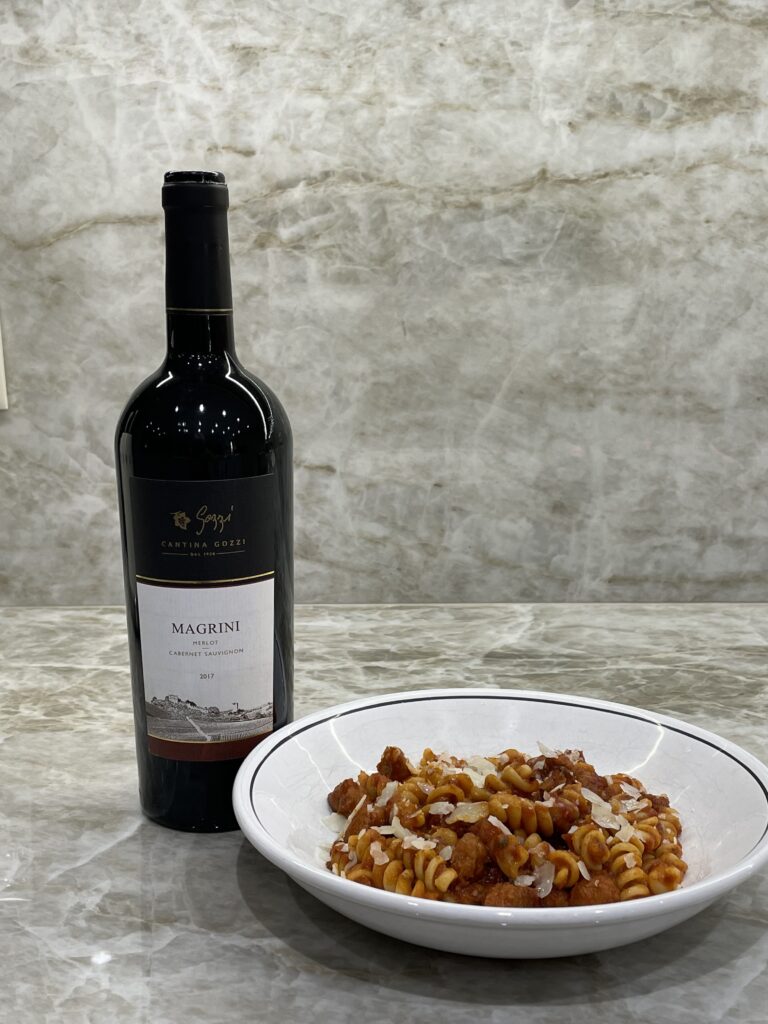 I paired this multi-award winning wine with a pork sausage from Argentina, fusilli pasta and a basil pomodoro sauce. The sauce was enhanced with about seven roasted garlic cloves and a few other flavourings and a bit of local Algarvian sea salt. I then topped the dish with thin shavings of aged Grana Padano. A side note, Grana Padano will be mentioned in a future blog, so look for more specifics there.
On the nose, this wine presents scents of dark cherry, raspberries and a bit of a musky underground/earth-thy scent. The acidity settles a bit from high to a bit more medium after spending some time with the air. I suggest decanting if you prefer a bit less acidity. I chose to review this wine as my flavour profile favours spicy earthy flavours. The Merlot imparts a softer sweeter flavour but certainly is not the star of the show here despite being 50% of the result. I loved that the body is very silky smooth as it contrasted well with the sausage's meaty texture in my dish. I find this wine to be incredibly versatile. Lamb, pork loin the options are easily paired.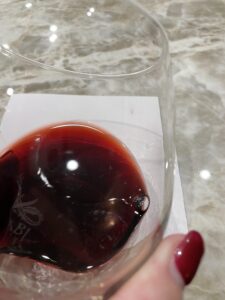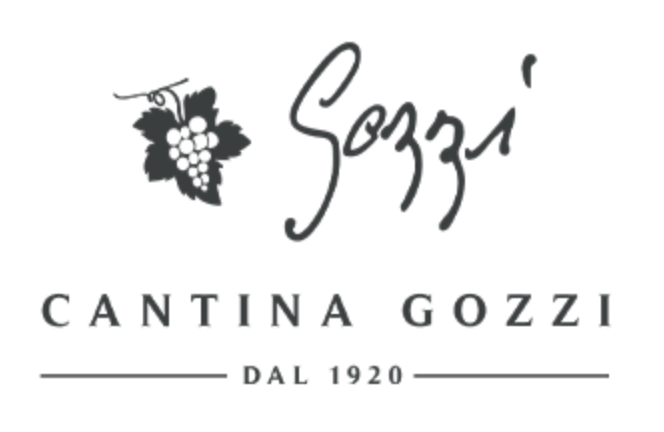 ---
I do hope you enjoyed meeting the Gozzi Family, I certainly did. I look forward to meeting and writing about more wine producers in future posts.
Update: YouTube video you will also enjoy!
Cheers!