We are off to explore a few walled villages about two and one half hours due North of us. We'll cross over from the Algarve to the Alentejo region. Famous for its wines and lush agriculture, we are looking for some great finds.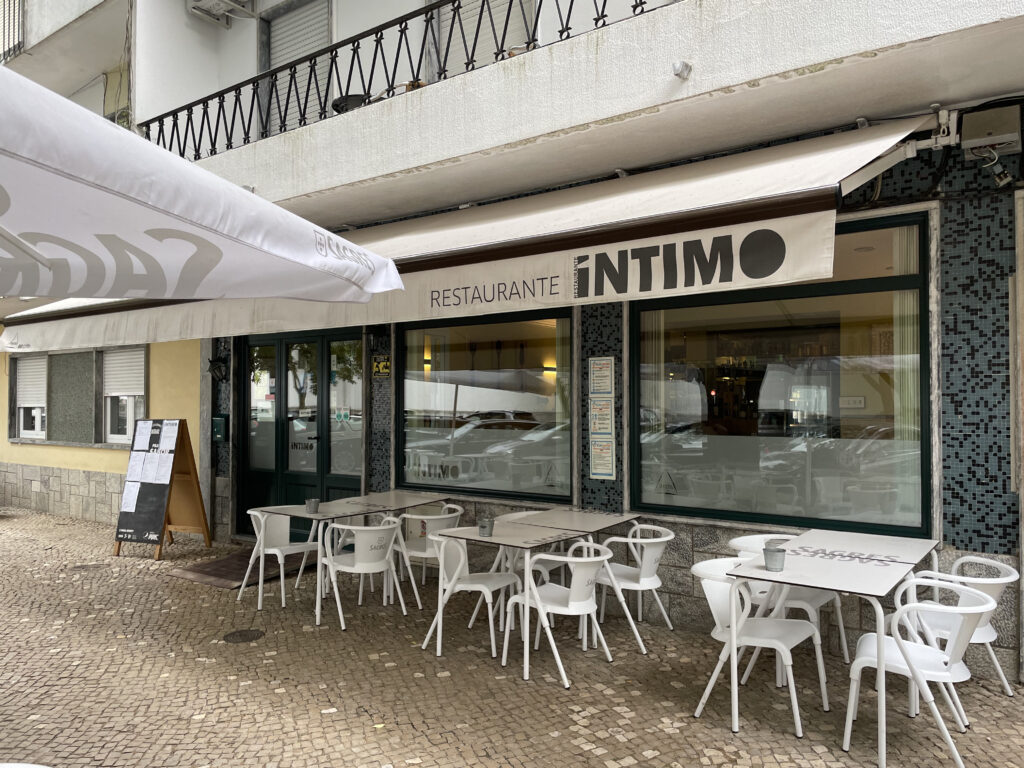 Our first stop is Beja, about 120km/74mi. from Tavira. With a quick search we decided on the restaurant, Intimo. I love octopus so I ordered the Polvo á Lagareiro, batatinhas assadas (baked potatoes) e salada mista (mixed salad). Hal enjoys the pork here in PT, so he ordered the Lombinho de porco marinado de massa pimentão e migas (Pork tenderloin marinated in paprika and crumbs). Both of our meals were excellent. Having had many octopus dishes, I'd have to say this was one of the best I have ever had. While the portions were quite large, I ate all of mine as it just hit the spot perfectly.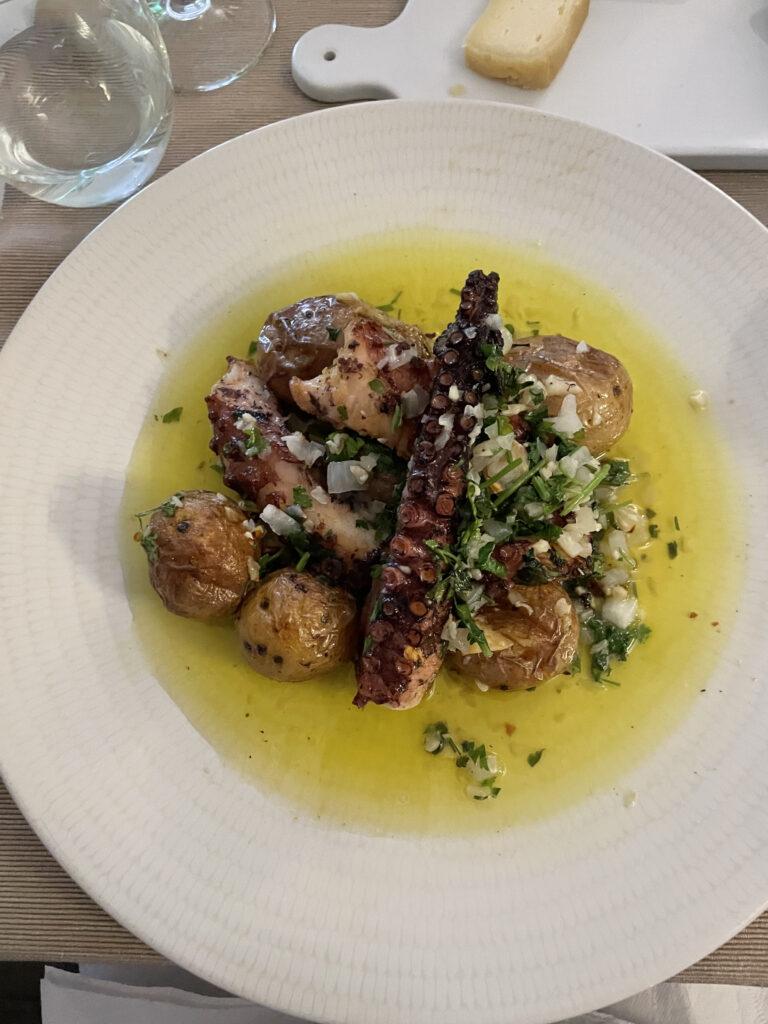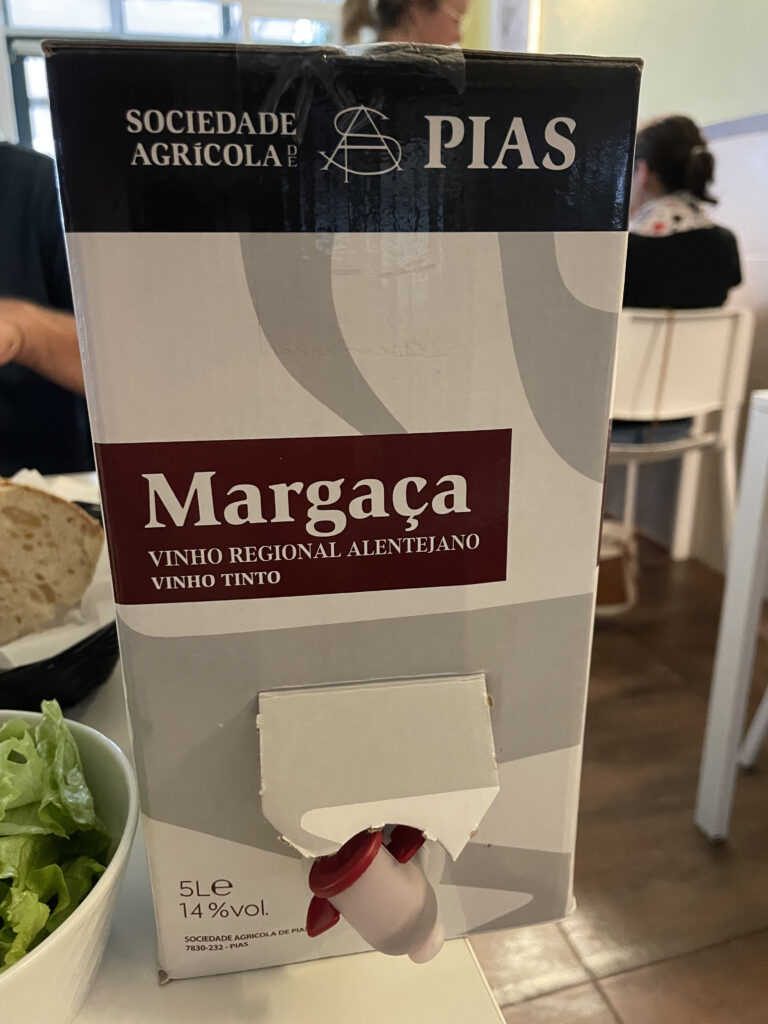 I also ordered wine and I had to laugh when I asked our server to bring me the bottle so I could capture it as it was very good. She comes out carting a box wine! Well this just reinforced my understanding that the container or the closure might not really be indicative of the taste and quality of the wine.

On the box it makes reference to Pias. I later read a bit about this winemaker and Pias, in the eastern Alentejo region where this particular winery is located. José Vega Margaça founded the Sociedade Agrícola de Pia in 1973 to protect and cultivate the grapes that grow here locally. Interestingly, wines denoted with "Pias" on their label are expected to denote only grapes that were sourced from the parish of Pias. In reality after 50 years, that is not the situation. Founder, J.Margaça together with his children and grandchildren continue to work to promote the tradition of high quality wines sourced only from this area. Again in 2020 rebranding their wines to Família Margaça with a reference to "Pias Portugal" on the front of the label. [source: www.maraça.com]
Excited to be on our way we request our check. If we had otherwise sat and enjoyed the last of our drinks, the check would not be presented to us. In Portugal and it may be true elsewhere, the server will loathe to offer you the check. Sometimes they go so long as to not bother you even when it is past closing time. So polite in my book! Instead they wait until you are ready. We receive our check promptly and it is for ~ €48,00. This included a covert, appetizer, 2 glasses of wine, sparkling & flat waters, our meals and a shared dessert of cheesecake. I thought the food was very thoughtfully prepared. This is a chef that really knows how to prepare Portuguese food. We will have to come back here again.
References: